Mr. Handyman
Mr. Handyman is a nationally-recognized industry leader in home improvements, repair, and maintenance, making us a well-known and trusted brand.
---
| | | | |
| --- | --- | --- | --- |
| Cash Investment: | $60,000 | Investment Range: | $106,500 - $138,100 |
| Franchise Fees: | $49,900 | Training & Support: | Yes |
| Franchise Units: | 206 | Financing Available: | Yes |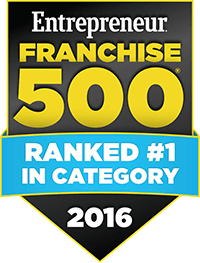 Bolster Your Future
Mr. Handyman is a nationally-recognized industry leader in home improvements, repair, and maintenance, making us a well-known and trusted brand.
Tapping in to the Seniors Market
With the rapidly expanding senior population, it's no surprise the senior care service industry is booming. Who wouldn't want to get in on that kind of market share? Volume alone could keep you in business indefinitely.
Why compete with the senior care franchises if you can start a business in a virtually untapped market?
Fortunately, there is a very specific space carved out for the home services industry within the seniors market. It's called Aging-In-Place, and it gives senior citizens a real alternative option when it comes to where they will live out their golden years.
Aging-in-Place is the ability for seniors to stay in their home rather than move to an assisted living facility. They are able to stay in their community safely, independently, and comfortably, regardless of age, income, or ability level. The need tomodify homes in this way opens up market opportunity. Just some of the revenue opportunities include:
Ramp installation
Reinforced handrails
5-foot by 5-foot turning space
Non-slip floors
Cabinetry alteration
Levered door hardware
Adjustable closet rods and shelves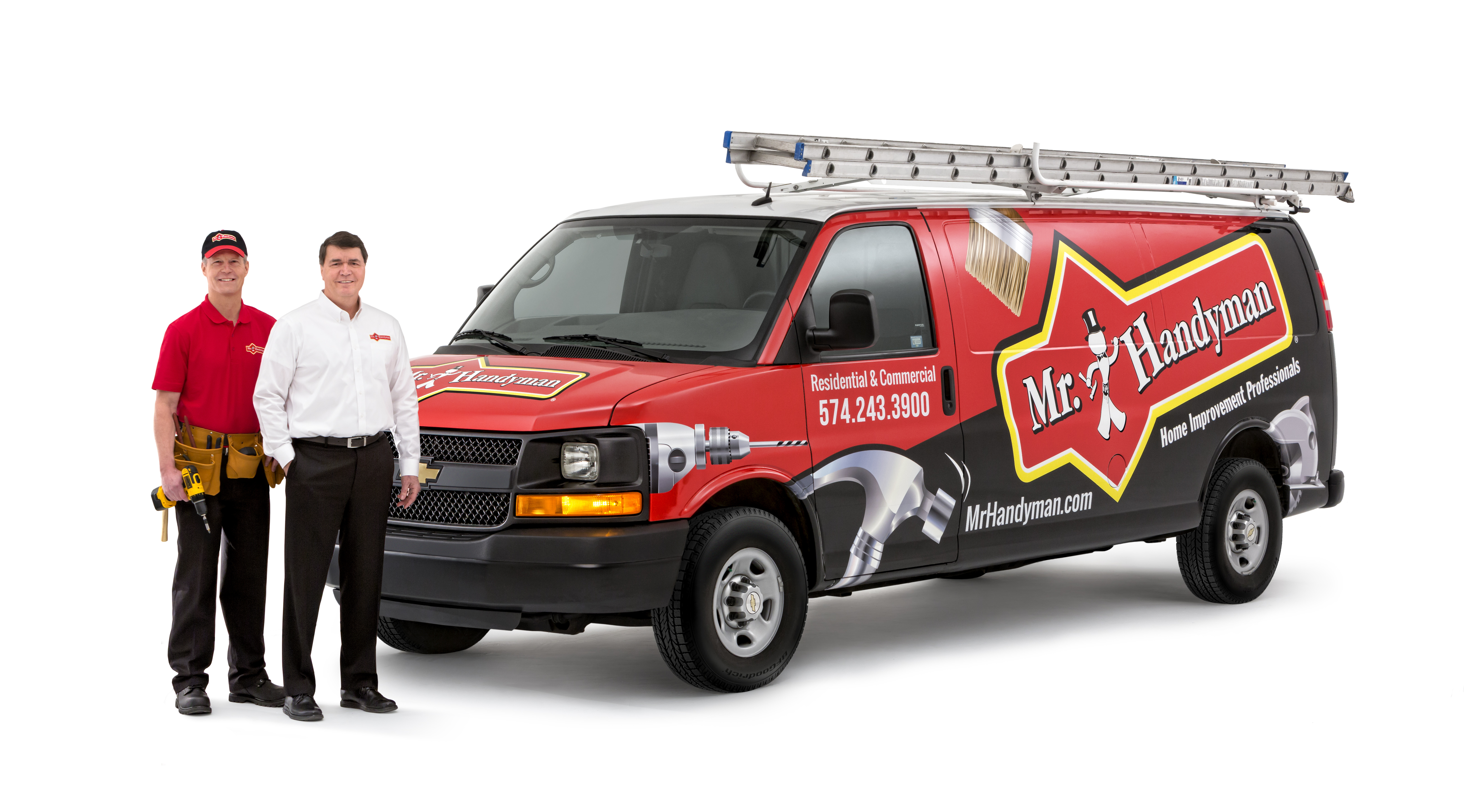 (Joann McCabe, Mr. Handyman franchisee, Northern Virginia-Arlington to Haymarket)
You invest in us. We invest in you.
The primary focus of the team at Mr. Handyman is on helping our franchisees meet and exceed their financial, professional and personal goals. As part of the Dwyer Group, our expertise lies in providing the right tools, support and environment to turn those goals and dreams into a reality. We see it happen every day. Why shouldn't it happen to you?
With franchising, you get the independence of starting your own business with the security of joining forces with a nationally recognized brand. The combination of your energy and ambition with the experience and expertise of a larger company is explosive in its potential for success.
What you can expect:
Proprietary System: Our unique business model is designed for improving overall profitability and sustainability, including state of the art software to streamline operations.
Comprehensive ongoing training and support: Our Sure Start training helps prepare you for many aspects of operations including how to manage your finances. A dedicated Franchise Consultant will coach you for your first year. Franchisees in their second year of operation and after will be assigned a Regional Service Manager to advise them when needed.
Registered trademarks and a designated territory:We make sure you are protected.
Marketing, marketing, and more marketing: Superior marketing strategies and support offered through a 4-Pillar Marketing System:

Web: Leading web presence, national and customizable website, bold online social media presence, SEO optimization, and reputation management
Media: National and local media coverage and PR, consistent advertising
Engagement: An online software system to receive client feedback and ensure their satisfaction, a referral program to increase a word-of-mouth advertising, automated personalized in-home service reminders and marketing pieces, back marketing email drip campaigns
Continuous innovation: The Mr. Handyman marketing team keeps ahead of trends and is always looking and learning new ways to keep the Mr. Handyman brand the most recognized appliance repair brand in the business.

Nationwide networking support: You'll have over 120 fellow Mr. Handyman franchisees to consult with, PLUS the opportunity to meet up at Regional and National Conferences. That's a LOT of people to "talk shop" with.

Vendor Discounts: Cut your expenses with ProTradeNet, a program offering preferred discounts through membership that includes annual rebates.


(Skip Wyatt, Mr. Handyman franchisee, Upper Fairfield County, Fairfield, CT)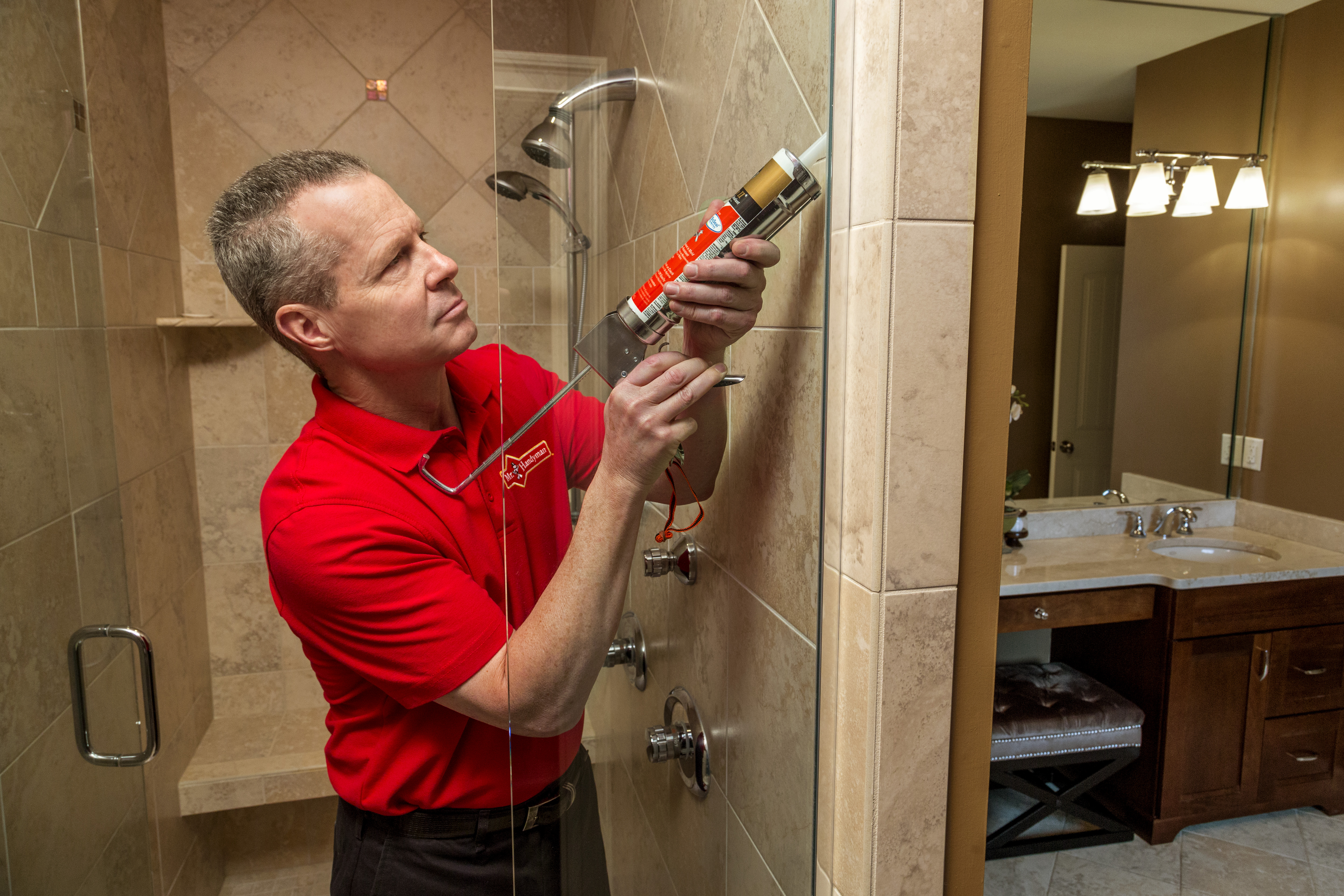 And there's MORE...
Wide Open territory available - Start your business most anywhere
Home office for easy start up and low overhead
Our history becomes your history - 20 years of high-quality work and customer satisfaction - started franchising in 2000
Family friendly hours - no nights or weekends
Handyman experience is NOT necessary
Part of the Dwyer Group family of brands - our experience and resources immense

(Rob Carpenter, Mr. Handyman franchisee, North and West Central Maryland)

More than 100 million U.S. homeowners and commercial customers need help tackling their to-do lists. Mr. Handyman is a franchise leader capitalizing on the growing demand for reliable handyman services.
The service industry is the largest segment of the largest economy in the world, with annual revenue of $1.5 trillion dollars. Consider becoming a business owner in a growing sector of the home service industry.
Our media appearances on Good Morning America, The Oprah Winfrey Show, Fox & Friends, and the Discovery Channel have made us a nationally-validated name.
---
Franchise User Reviews
Loading... please wait...
---
People Who Viewed Mr. Handyman Also Submitted for These Franchises
Sorry, no records to display!
News / Press Releases for Mr. Handyman
Browse Related Franchises by Industry
Please Note: This Mr. Handyman advertisement, and all other franchise opportunities, franchises for sale, business opportunities, businesses for sale, franchise financing providers, and other advertisements on this website should not be considered an offering or solicitation, and they are not recommended, endorsed, or approved in any way by Franchise Buy. All listings and advertisements on this website are submitted to Franchise Buy by the franchise, business opportunity, business for sale or other advertiser, and that information is relied entirely on for the truthfulness and accuracy of the information provided. Franchise Buy has no stake in these companies, and have not independently verified any of the information submitted, no responsibility for its accuracy or completeness is assumed by Franchise Buy. Persons submitting the inquiry form are under no obligation to purchase or otherwise utilize any services offered, they are simply requesting more information on the franchises or business opportunities listed. Please review the full advertisement before responding.
Submit Now to Get a FREE eBook - Read More
Transitioning from Employee to Entrepreneur
"
... a step-by-step guide to help you make the transition from the employee culture to that of the entrepreneurial world. This book is a complete toolkit and user's guide for success for everyone who dreams of starting his or her own business.
"
Receive FREE Franchise Info
About Mr. Handyman
Selected Companies:
Loading request list...
You Contact Information