Childrens Franchises
Childrens Fitness Franchises
Search through FranchiseBuy.com's Childrens Fitness Franchises. FranchiseBuy.com is the perfect starting point for entrepreneurs looking to open their own Childrens Fitness Franchises. Search through Childrens Fitness Franchises by brand, location, or investment required.

Young Rembrandts
Liquid Capital: $40,000
Young Rembrandts offers you a way to positively impact the lives of children through art while enjoying the rewards of owning your own business.

BRICKS 4 KIDZ
Liquid Capital: $29,350
Bricks 4 Kidz provides project-based programs designed to teach principles and methods of engineering to children, ages 3-12, using LEGO® bricks through after-school classes in public and private Elementary and Middle Schools, as well as pre-schools

BrightStar Healthcare
Liquid Capital: $100,000
At BrightStar, we are in the business of providing the full continuum of homecare, childcare, staffing and support services for individuals, families and healthcare facilities.

CLUB Z! IN-HOME TUTORING
Liquid Capital: $37,500
Worlds Largest In-Home Tutoring Service! Manage a staff of teachers. Home-based. Over 450 franchises worldwide! No exp. Necessary.

College Nannies and Tutors
Liquid Capital: $172,000
Our Nanny service is so successful because it efficiently and effectively meets the needs of busy families.

GameTruck
Liquid Capital: $100,000
GameTruck has grown into the most recognized mobile entertainment brand in the country with close to 100 units in operation serving over 35 states from coast to coast.

Huntington Learning Center
Liquid Capital: $50,000
Huntington Learning Center provides quality instruction to tens of thousands of students in kindergarten through 12th grade through our national network of franchised and company-owned Huntington Learning Centers.

Kumon Math & Reading Centers
Liquid Capital: $70,000
A Kumon Franchisee enjoys rewarding work that benefits the community, helping children realize their potential while paying relatively modest startup and operational costs.

Montessori Kids Universe
Liquid Capital: $80,000
Become a Montessori Kids Universe franchise owner and begin a journey that will change your life and lives of the children you serve. You will become a part of one of the most rewarding business opportunities in the childcare education sector.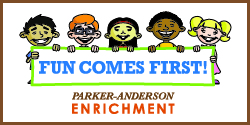 Parker-Anderson Enrichment
Liquid Capital: $40,000
Parker Anderson is the only franchise that provides multiple income streams for schools, community centers, summer camps, and birthday parties. We go where the kids go, all year round! For over twenty-five years, Parker-Anderson Enrichment has offered the most diverse selection of kids programs that any franchise has to offer. Our motto is "Fun Comes First," our intention is to educate through hands-on learning, and our hope is that students around the world can share our abundant array of classes.

Pro Martial Arts
Liquid Capital: $150,000
Pro Martial Arts is a fast-paced, exciting sports/fitness franchise concept with cutting-edge programs comprised of true karate workouts

Pro Martial Arts - Florida
Liquid Capital: $150,000
Pro Martial Arts is a fast-paced, exciting sports/fitness franchise concept with cutting-edge programs comprised of true karate workouts.

Tutor Doctor
Liquid Capital: $60,000
Tutor Doctor is revolutionizing the private tutoring industry by helping children achieve their academic goals utilizing a one-to-one tutoring approach. Franchisees follow an award winning, home-based business model that requires no education background to operate.
USA Ninja Challenge
Liquid Capital: $50,000
Parents are raving about the health benefits and social interaction our program provides! Combining Fitness with Children's Entertainment makes for one of the most exciting and unique business models in the franchise industry
Submit Now to Get a
FREE eBook
-
Read More
Transitioning from Employee to Entrepreneur
"
... a step-by-step guide to help you make the transition from the employee culture to that of the entrepreneurial world. This book is a complete toolkit and user's guide for success for everyone who dreams of starting his or her own business.
"
Receive FREE Franchise Info

Selected Companies:
Loading request list...
You Contact Information