Low Investment Franchises
Vending Machines Franchises
Search through FranchiseBuy.com's Vending Machines Franchises. FranchiseBuy.com is the perfect starting point for entrepreneurs looking to open their own Vending Machines Franchises. Search through Vending Machines Franchises by brand, location, or investment required.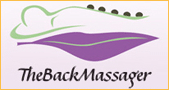 Ciggies Electronic Cigarettes
Liquid Capital: $9,995
Get in on the ground floor of success with a Ciggies business. As a Ciggies electronic cigarette distributor, you can get in on the ground floor of this exciting and extremely profitable business. Territories are limited and selling fast so fill out the form today to receive more information on this exciting opportunity.

DVDNow Rental Kiosks
Liquid Capital: $22,995
DVDNow Kiosks are automated DVD rental kiosks and are the perfect fit for grocery, convenience stores, gas stations, office buildings and other venues that consumers frequent on a regular basis.

Healthy You Vending
Liquid Capital: $15,000
HealthyYOU™ Vending is proud to offer serious-minded & health-conscious entrepreneurs the opportunity to own their own successful business.
Submit Now to Get a
FREE eBook
-
Read More
Transitioning from Employee to Entrepreneur
"
... a step-by-step guide to help you make the transition from the employee culture to that of the entrepreneurial world. This book is a complete toolkit and user's guide for success for everyone who dreams of starting his or her own business.
"
Receive FREE Franchise Info

Selected Companies:
Loading request list...